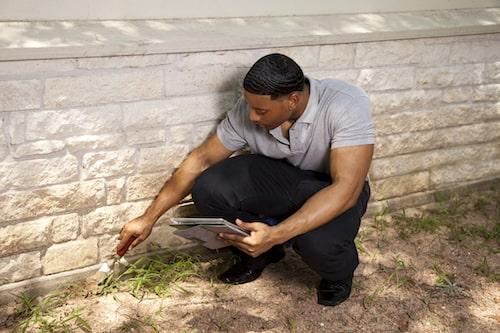 Saint Charles County Lawn & Outdoor Pest Control
While it's expected for insects to live outdoors, if they set up their homes near the perimeter of your home or business, they can destroy your lawn and sneak inside your home, exposing your family, friends, and pets to potentially dangerous health issues. Whether it's biting mosquitos or grassdestroying grubs, All Solutions Pest Control has years of experience removing these unwanted, destructive pests from around your home or business safely and effectively.
Common Outdoor Pest and Lawn Services:
Mosquito Control
Fire Ant Control
Grub Control
Aphid Control
Mite Control
Bee Relocation
Wasp & Other Stinging Insect Control
Weed Control
Boxelder Bug Control
Flea & Tick Control
And More
Many outdoor pests can be more than a mere annoyance. Mosquitos, ticks, and fleas are common examples of outdoor pests that transmit very harmful diseases and can pose significant health issues for your family and guests. At All Solutions Pest Control, we focus on exterminating or relocating the pests that pose the biggest threats. It is our goal to handle each outdoor pest control call with eco-friendly chemicals or humane relocation of wildlife. The safety of your family is our number one priority and we will work hard to earn your complete satisfaction.
In addition to insects and rodents causing trouble around your property, harmful weeds like goose grass, clover, and oxalis, can grow quite aggressively, making them very difficult to control. The lawn pest control experts at All Solutions Pest Control has the knowledge and experience to help rid your lawn of these nasty weeds and help keep them under control leaving you with a beautiful, healthy lawn to enjoy all year long.
Call us today at 636-249-1311 to schedule outdoor pest and lawn control services for your Saint Charles County home or business.
Photo Gallery